April 24, 2020
Paul Ekeya Otwani started his career in his home country Kenya as a WASH (water, sanitation and hygiene) & Construction Logistician, implementing WASH in Health Structures on various topics, such as Water Supply, Sanitation, Hygiene, Wastewater Management, Infection Prevention and Control Infrastructure, Vector Control and Health Care Waste Management. Later, he implemented WASH projects in communities, such as IDP (internally displaced people) camps and refugees settlements, where he designed projects from inception to final handover. 
​His WASH expertise brought him to work as international staff for MSF (Médecins Sans Frontières) France and MSF Spain, allowing him to travel to different countries around the world with the goal of implementing emergencies and long term WASH projects in hospitals and local communities.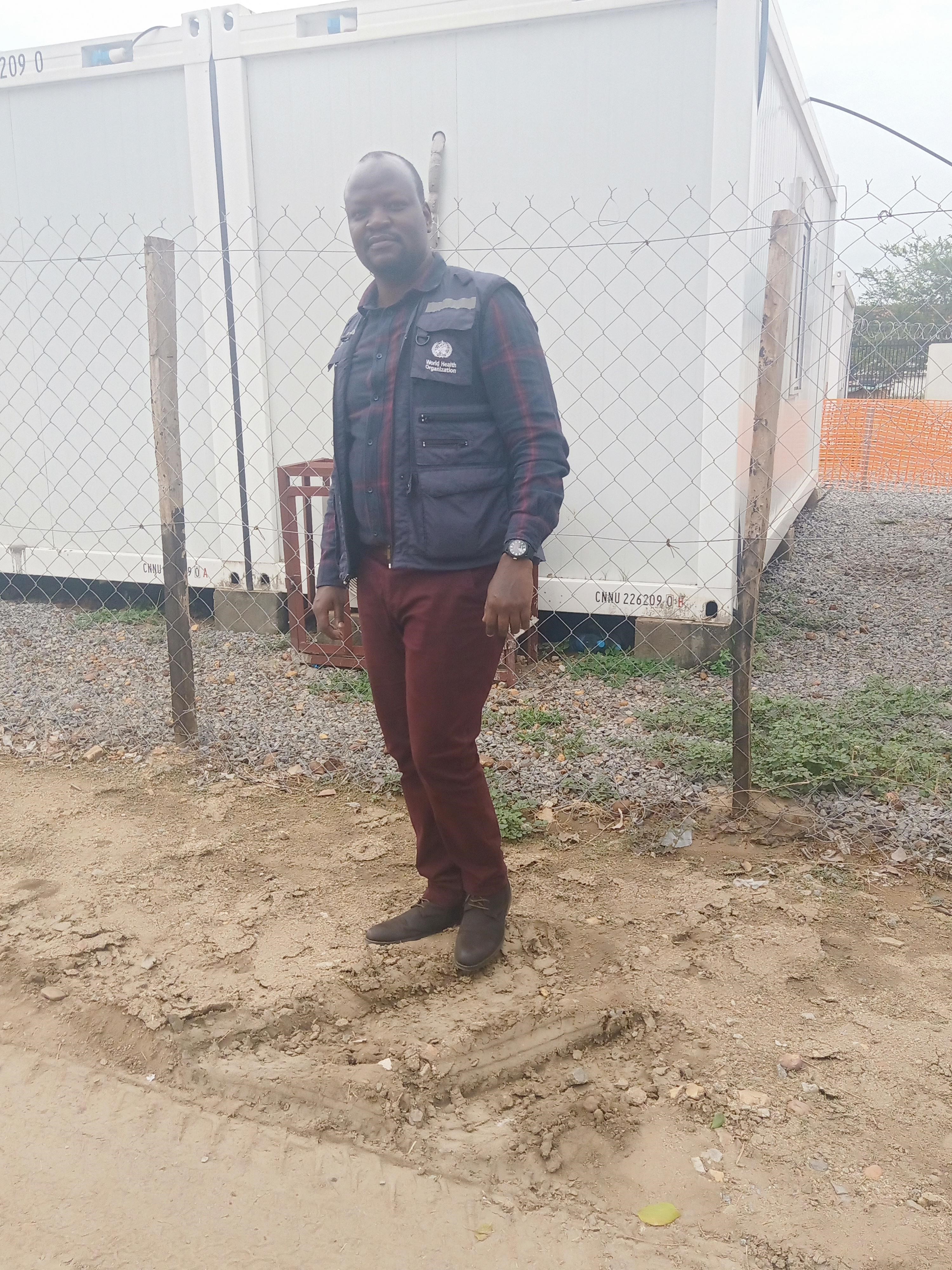 We spoke with Paul and asked him ten questions about his current role and his contribution to the Covid19 emergency. 
1. Tell us about yourself and your current role 
My name is Paul Ekeya, a Kenyan national currently working for the World Health Organization as Operations Support and Logistics Lead for the COVID-19 Preparedness and Response based in Juba, South Sudan.
2. What made you decide to work in the humanitarian sector?    
Truthfully, the growing willingness and commitment to serve the needy and distress masses were the key driving forces that ushered me into the humanitarian sector.
3. What challenges are you encountering day by day?
The nature of my work is characterized by competing and growing demands originating from a wide range of audiences which conditions me to become so flexible and adaptable to changes. But most importantly, the chief challenge is aligning strategies to environmental realities that limit performance of operations.
4. How are you contributing in the fight against COVID19?
My key role is to render operations support and logistics to the other pillars. In terms of scope, my role majorly encompasses Supply Chain Management, Operations Support and Logistics, Health Logistics and Security Support
5. Do you feel that humanitarian organizations play an important role in the world's social agenda? Why?
Truthfully, humanitarianism by definition seeks to address social issues in one way or another. Evidently, humanitarian interventions have greatly transformed the lives of millions of distressed masses and significantly reduced vulnerability and poverty.
6. What qualities are necessary for a successful career in the humanitarian sector?
Proficient in managing people
Initiative, flexible, committed, sound judgment, innovative and excellent interpersonal skills
Good communications, problem solving and decision making skills
Commitment and dedication
7. What do you like best about your USI experience so far?
The most remarkable thing about USI is the rich and diverse experience that is blended with well-tailored academic materials delivered by high profile lecturers.  Another important attribute about USI is the adapted learning methodologies that highly promote wide interactions and experience sharing among students and lecturers.
8. What competences and skills acquired in your USI Study Program are useful for your professional career?
Project Management Concepts
Supply Chain Management
Process Management
Transport Management
9. Do you think that the MASHLM program would be helpful to improve the response to COVID19 or to any other pandemic emergencies?
Definitely, the MASHLM knowledge has been extensively profitable to my career since I enrolled at USI. Gladly, I have been able to put into practice the diverse theoretical skills earned at USI and my performance has been so progressive.
10. What would you say to anybody willing to enter the humanitarian sector?
I would encourage willing and potential humanitarian workers to join this sphere with the following as their key driving force:
Willingness to change the world for the better
Working for the most vulnerable
Commitment and dedication