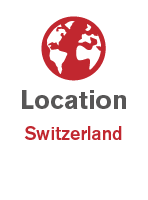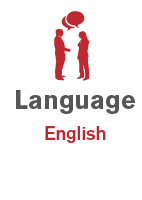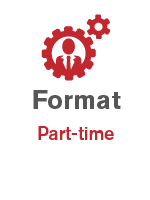 Combine the academic excellence of the MAS with the flexibility to choose the most relevant courses for your professional development.
A Tailored Program in Humanitarian Logistics and Management gives the following option:
CAS | 10 ECTS
Certificate of Advanced Studies
Choose 1 of the 6 blocks corresponding to 1 week of study.
CAS | Lean Six Sigma and Process Management for Humanitarians - online edition 2020
Make an immediate impact in your organization with the globally recognized Lean Six Sigma Green Belt Certification, the performance improving method that systematically removes process defects and waste.
Humanitarian Action
Process Management
Lean Six Sigma
Logistics Procedures and Compliance
Logistics Set-up and Design
Quality Management
Inventory Management
Quality Control
Apply, define, and describe the concepts, tools, and tech- niques fundamental to Process Management using Lean Six Sigma, including the DMAIC methodology
Analyze complex processes using suitable process anal- ysis techniques and make sound recommendations for improving processes
Evaluate performance measures in humanitarian logistics processes in terms of cost, quality, speed, service, and flexibility
Understand basic concepts of humanitarian action and its relations with international development cooperation, including developments and trends in the world society, and their humanitarian consequences
Analyze the international response to humanitarian crises and the architecture of humanitarian action including an overview and typology of actors
SEE SCHEDULE WITH DATES 
Special online price, check our
admission page 
CAS | Climate and Disaster Risk Management
Explore how innovation can contribute to limiting climate related hazards. Integrate humanitarian action with planning and analysis tools during a simulated emergency to experience the changing nature of humanitarian preparedness and response.
Disaster Risk Reduction
Innovation in Climate Risk Management
Capstone Simulation in Humanitarian Assistance
Disaster  Risk Management
Climate Risk Management
Integrated Supply Chain Strategy
Development and Humani- tarian Nexus
Humanitarian Assistance
Disaster Preparedness
Understand the linkages between development and emergency related concepts of risk, hazards, vulnerability, capacity, assets, governance and discrimination
Critically review different approaches and tools used in practice in disaster management
Apply planning and analysis tools and approaches to different types of crises and emergencies
Understand the basics of how science, technology, and organizational innovations can help the humanitarian sector understand and address climate-related hazards, focusing on the strengths and limitations of forecasts at different time scales
Work with experts from other disciplines in order to jointly identify the constellation of means, relationships, and processes that can enable forecast-based decisions to save lives and livelihoods
Understand the humanitarian system and the tools and approaches required to deal with the changing nature of humanitarian preparedness and response in the field and at headquarters
Discuss the major questions about the future of humani- tarian assistance
Appreciate the need for organizations to be accountable to a wide constituency, including beneficiaries, donors, the public, and the press
CAS | Humanitarian Supply Chain and Project Management
Gain a solid understanding of the key elements of a supply chain with emphasis on all aspects of procurement and moving goods: sourcing materials, managing suppliers, transportation strategies, optimizing distribution channels. 
Supply Chain Principles
Transportation
Procurement
Project Management Principles
Logistics Procedures and Compliance
Logistics Set-up and Design
Supply Chain Coordination
Collaborative Planning
Purchase
Market Analysis and Sourcing
Supplier Management
Contract Management
Quality Control
Import and Export
Warehousing
Transport
Distribution
Fleet Management and set-up
Understand supply chain management, supply chain elements, supply chain integration from a practical, analytical and strategic perspective
Develop the basic logistics concepts and frameworks for decision-making in supply chain management settings
Effectively manage transportation through market analysis, procurement strategies, dynamic planning, and the use of technology
Articulate a transportation strategy across the organization and within the logistics strategy
Apply basic principles, methods, and tools for project management to the workplace improving your ability to manage complex development projects
Utilize the methods and tools of project management and understand the underlying theory
Appreciate organizational and human aspects in project organizations and project manager soft skills and typical profiles
CAS | Strategic and Scenario Planning for Humanitarians 
Develop entrepreneurial skills for implementing sustainable social innovation with human centred design. Learn advanced tools for conceptualising complex systems to then improve managerial decision making. 
Beer Distribution Game
Research Methods
 Strategic Planning
Scenario Planning
Logistics Data Management
Business Intelligence and Reporting
Assets Management
Risk Management
Forecasting
Collaborative Planning
Customer Service Desk
Inventory Management
Conduct stakeholder analyses to articulate and critique your organization's mission, vision, and values
Analyse your organization's external environments, including assessing possible consequences of current trends
Perform internal analyses of your organization, focusing on resources and capabilities and make actionable recommendations, informed by your analyses, to help your organization be more effective in articulating and implementing its strategy
Create a plan for engaging relevant stakeholders on work related to one of your organization's strategic objectives
Construct scenarios scalable to any organizational need
Define a strategic project's objectives and strategy
Evaluate alternative projects for resource allocation
Understand basic and most important knowledge for conducting empirical research
Use and interpret multivariate methods and results, such as quantitative and qualitative research methods
CAS | Sustainable Project Development and Data Management
Develop entrepreneurial skills for implementing sustainable social innovation with human centred design. Learn advanced tools for conceptualising complex systems to then improve managerial decision making. 
Project Development
Statistics
Managerial Accounting
System Dynamics
Logistics Data Management
Business Intelligence and Reporting
Assets Management
Risk Management
Forecasting
Collaborative  Planning
Customer Service Desk
Inventory Management
Understand the principles of social innovations adopting a Human Center Design (HCD) approach as a driving force through the different design process stages, such as discover, ideate and prototype
Generate robust ideas for social innovations by following structured processes
Apply the principles of statistics to common humanitari- an contexts
Understand concepts in probability and statistics models and their applications
Use excel to address applied statistical problems
Understand the mechanics of financial accounting and the various links between operating variables and finan- cial performance
Evaluate and act upon relevant information from the financial and non-financial reports used in managing modern firms
Employ the basic language and tools to assess and communicate the impact of logistics on a firm's financial performance
Assess the impact of a decision in terms of the difference between the various types of costs involved
Understand the basic theory and practice of system dynamics
Conceptualize the dynamics of any system, focusing on the dynamics of supply chains and other structures such as epidemics and work-accomplishment
Gain exposure of the ways in which system performance can be improved
CAS | Operations, Optimization, and Crisis Information Management
Create efficiency in your organization with innovative approaches and practical tools that improve the impact of humanitarian operations. Learn systematic processes for determining and addressing needs and managing information effectively.
Operations and Supply Chain Management
Optimization Models
Needs Assessment
Crisis Information Management
Logistics Procedures and Compliance
Logistics Set-up and Design
Quality Management
Logistics Data Management
Forecasting
Collaborative  Planning
Customer Service Desk
Inventory Management
Market Analysis and Sourcing
Supplier Management
Warehousing
Transport
Distribution
Fleet Management and set-up
Car pool and dispatch organization
Air Operations Management
Analyse and assess various trade-offs present in manag- ing distribution and routing of supplies and incorporate uncertainty in decision-making
Understand principles and practices of management science models for the analysis and improvement of humanitarian systems
Develop mathematical models that improving processes and decisions in humanitarian contexts
Implement models learned in class using excel
Develop an intuitive understanding of widely-used ana- lytical techniques and their applications (e.g., Linear and Integer Programming)
Understand methodologies, processes, and planning related to assessing needs in a crisis environment
Apply methods to assign needs severity to an affected population
Understand Information Management principles as ap- plied to the humanitarian environment and coordination structures
Leverage geographic information with user-friendly, free tools available online related to the development of an Information Management Strategy
Estimate populations through various techniques and to develop a Population Management Strategy
Analyse humanitarian situations using basic principles of visualization of information
Tutorials
Organized by PhD students in the Humanitarian Operations Team, two tutorial sessions are scheduled during each block. Tutorials give participants the chance to practice what they learned in class, ask for clarification, and review theory in a lab-style atmosphere.
 
Seminars
During each block throughout the year, academics and practitioners from all over the world visit USI to teach intensive courses in the MASHLM program. The Humanitarian Insights seminar series was designed to share the opportunity to interact with our visitors with our colleagues, our friends, and the community.

Seminar topics range from societal impact issues and activities, management and operations, to current events and tools. Each seminar is followed by an informal gathering.
 
DEGREE
CAS | Certificate of Advanced Studies | 10 ECTS
TUITION
CAS | Certificate of Advanced Studies | 10 ECTS -  CHF 5'000
ACCREDITATION
USI Università della Svizzera italiana is one of 12 universities under the Swiss university system, coordinated by the Rectors' Conference of the Swiss Universities (swissuniversitites). swissuniversities represents all 12 Swiss universities and maintains relationships with other accredited universities outside Switzerland. As a recognized university that is part of the public system, the degree-granting body of the Master of Advanced Studies in Humanitarian Logistics and Management is USI Università della Svizzera italiana.

To ensure international recognition, in 2002 USI became the first Swiss university to adopt the Bologna Reform and the European Credit Transfer and Accumulation System (ECTS). The Bologna Declaration mandates that all taught courses and coursework are to be quantified in ECTS points. The ECTS guarantees that credits are wholly compatible and transferable within and across the broader European university system.