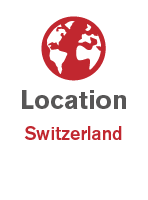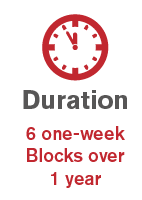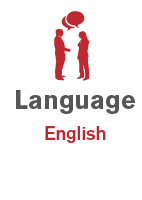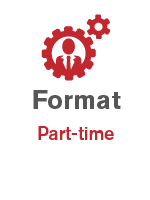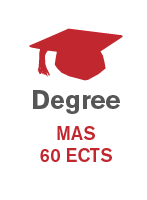 The Master of Advanced Studies in Humanitarian Logistics and Management is your complete Swiss MAS program.
MASHLM is a part-time executive master program for humanitarian professionals covering supply chain management, humanitarian action, strategic management, process and project management, and research methods.
You allocate one year of your time and you earn a Swiss MAS degree. Participants attend 6 blocks in Lugano, Switzerland. Blocks 1-5 are each 1 week. Block 6 is 12 days and includes thesis defense and graduation.

PROGRAM STRUCTURE
Face-to-face instruction
MASHLM courses are interactive. Lectures are complemented by games, simulations, case studies, and group work. Participants actively contribute to classroom discussions, adding their practical know-how to academic theory.
Preparation
Between the study blocks, participants will work individually or in small groups on different projects designed to allow participants to put into practice what they have learned in class.
Exams
Each one-week block is followed by final exams and assignments which participants work on in their own time and deliver online. Exams are administered online using the Moodle e-learning platform.

PROGRAM CONTENT
The curriculum is delivered across courses with expert faculty from all over the world.
_____________
Block 1
▼ Introduction to Humanitarian Action
_____________
Block 2
▼ Project Management Principles
▼ Process Management and Lean Six Sigma
_____________
Block 3
▼ Project Strategy & Scenario Planning
_____________
Block 4
_____________
Block 5
▼ Operations and Supply Chain Management
▼ Crisis Information Management
_____________
Block 6
Tutorials
Organized by PhD students in the Humanitarian Operations Team, two tutorial sessions are scheduled during each MASHLM block. Tutorials give participants the chance to practice what they learned in class, ask for clarification, and review theory in a lab-style atmosphere.

Tutorial sessions also support the thesis process and provide instruction and help for the specific assignments related to the thesis. Thesis tutorial topics include Academic Writing, Article Summaries, Literature Review, and Research Methodologies.
Seminars
During each block throughout the year, academics and practitioners from all over the world visit USI to teach intensive courses in the MASHLM program. The Humanitarian Insights seminar series was designed to share the opportunity to interact with our visitors with our colleagues, our friends, and the community.

Seminar topics range from societal impact issues and activities, management and operations, to current events and tools. Each seminar is followed by an informal gathering.

QUALIFICATION
Participants earn both a Master of Advanced Studies (MAS - 60 ECTS) degree and a Lean Six Sigma Green Belt certificate.
TUITION
Master of Advanced Studies - MAS - 60 ECTS | CHF 18'000
ACCREDITATION
USI Università della Svizzera italiana is one of 12 universities under the Swiss university system, coordinated by the Rectors' Conference of the Swiss Universities (swissuniversitites). swissuniversities represents all 12 Swiss universities and maintains relationships with other accredited universities outside Switzerland. As a recognized university that is part of the public system, the degree-granting body of the Master of Advanced Studies in Humanitarian Logistics and Management is USI Università della Svizzera italiana.

To ensure international recognition, in 2002 USI became the first Swiss university to adopt the Bologna Reform and the European Credit Transfer and Accumulation System (ECTS). The Bologna Declaration mandates that all taught courses and coursework are to be quantified in ECTS points. The ECTS guarantees that credits are wholly compatible and transferable within and across the broader European university system.