The 2004 Indian Ocean tsunami claimed more than 200,000 lives and left millions homeless. The scale of the disaster and the challenges faced in dealing with the crisis led to a worldwide outcry for improved logistics in humanitarian operations. MASHLM was created in response to this need and is the only major international program currently offering a part-time executive master's degree in Humanitarian Logistics and Management.
MASHLM team
Director
Paulo Gonçalves

Operations and
Administration     

Diana Corica | Program Manager

 

Rillion Cadlini | Communications & Administration

Research Group

Carol Switzer | Management Consultant

 

Raquel Buzogany

Alireza Akhavan

Luisa Gärtner

PhD Students – Tutors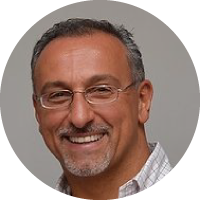 In addition to designing and implementing the MASHLM and MASHOM programs, Paulo is a Professor of Management at USI and a research affiliate at the MIT Sloan School of Management. He obtained his Ph.D. in Management Science and System Dynamics from MIT Sloan School of Management and an MSc degree in Technology and Policy from MIT.

The key contact person from admission through graduation, Diana makes sure that participants complete their degree successfully while maintaining the quality of the coursework, and managing communications with faculty and participants from all over the world. She holds USI's Master of Advanced Studies in Intercultural Communication and has worked in the tourism management sector, the Swiss educational system, and as coordinator of an NGO project for women peacemakers and musicians from the Balkans and the Caucasus. In addition to her work at USI, she operates her own entrepreneurial venture, empowering artisans all around the world, and raising awareness of their cultural heritage through handicraft.

Carol bridges the educational and research components of the Humanitarian Ops Team, refining and developing educational programs, and defining a comprehensive strategy across programs, initiatives, and research. She guides program participants in the thesis process and manages research and publications for the team. Her background includes systems planning, sales and marketing, market research, and project management across a wide range of business sectors including academia, entertainment, healthcare, and social development. She holds an MBA from UCLA University of California, Los Angeles and a Bachelor's at the University of San Diego in Mathematics.

For the Humanitarian Ops Team, Rillion, is in charge of promoting our program worldwide through social media, news, and the website. He is a familiar figure during the block sessions, helping participants with everything from special requests to IT problems and local tips. He graduated from USI with a Bachelor in Communication Sciences, and is now working on his thesis for a Master in Communication, Management, and Health at USI. He is interested in the use of social media for health promotion and community development.
Humanitarian Operations Research Team

Raquel Buzogany is a Ph.D. student at the Humanitarian Operations Research Center in the Faculty of Economics at USI. She is an industrial engineer with a bachelor's degree from Universidade de Brasília (Brazil) and a master's degree in logistics from Universidade de São Paulo (Brazil). Her research interest unfolds around humanitarian operations, including logistical and behavioral aspects, and system dynamics. She is the principal researcher in a project funded by the SNF that will systematically study competition and cooperation problems in the humanitarian sector using a Common Pool Resources approach.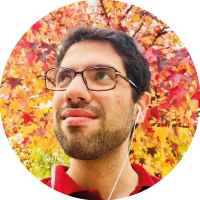 Alireza Akhavan is a PhD student in management at the Humanitarian Operations Research Center in the faculty of economics at the USI. His research focuses on using mathematical models, simulations, and optimizations to better understand organizational as well as social dynamics. He is now working on a water scarcity problem in Iran and its impact on other sectors such as agriculture and industry as social entities. The topic is mostly referred to as common pool resources or the tragedy of the commons. Alireza's primary focus is on organizational learning as a tool for sustainable growth.