May 15, 2015
Many might dream of starting their own NGO. MASHLM 04's Ben Brich has now done it.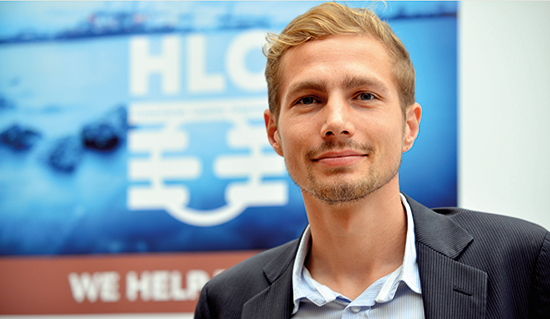 Ben is the driving force behind the Humanitarian Logistics Organisation (HLO), a young NGO whose goal is to:
     "support the humanitarian community by improving and optimizing supply chain and logistics for humanitarian organizations."
HLO sees itself as a much needed interface between humanitarian actors, serving as an honest broker to facilitate operations between humanitarian organizations and logistics service providers.
Ben has a solid background in commercial logistics and a passion for humanitarian work.  But it was his experiences as a student at the Master of Advanced Studies in Humanitarian Logistics and Management which convinced him that he could make a major contribution to solving the problems of coordination and cooperation in humanitarian logistics.
HLO is currently focusing on what they call "1 container per year NGO's."  During their first year, they have helped deliver needed supplies to Haiti, Tanzania, and Namibia.  As HLO grows, Ben hopes to help more humanitarian organizations manage their logistics operations effectively and efficiently; reducing costs, creating economies of scale, and fostering synergies between all the key players in humanitarian logistics.