May 13, 2019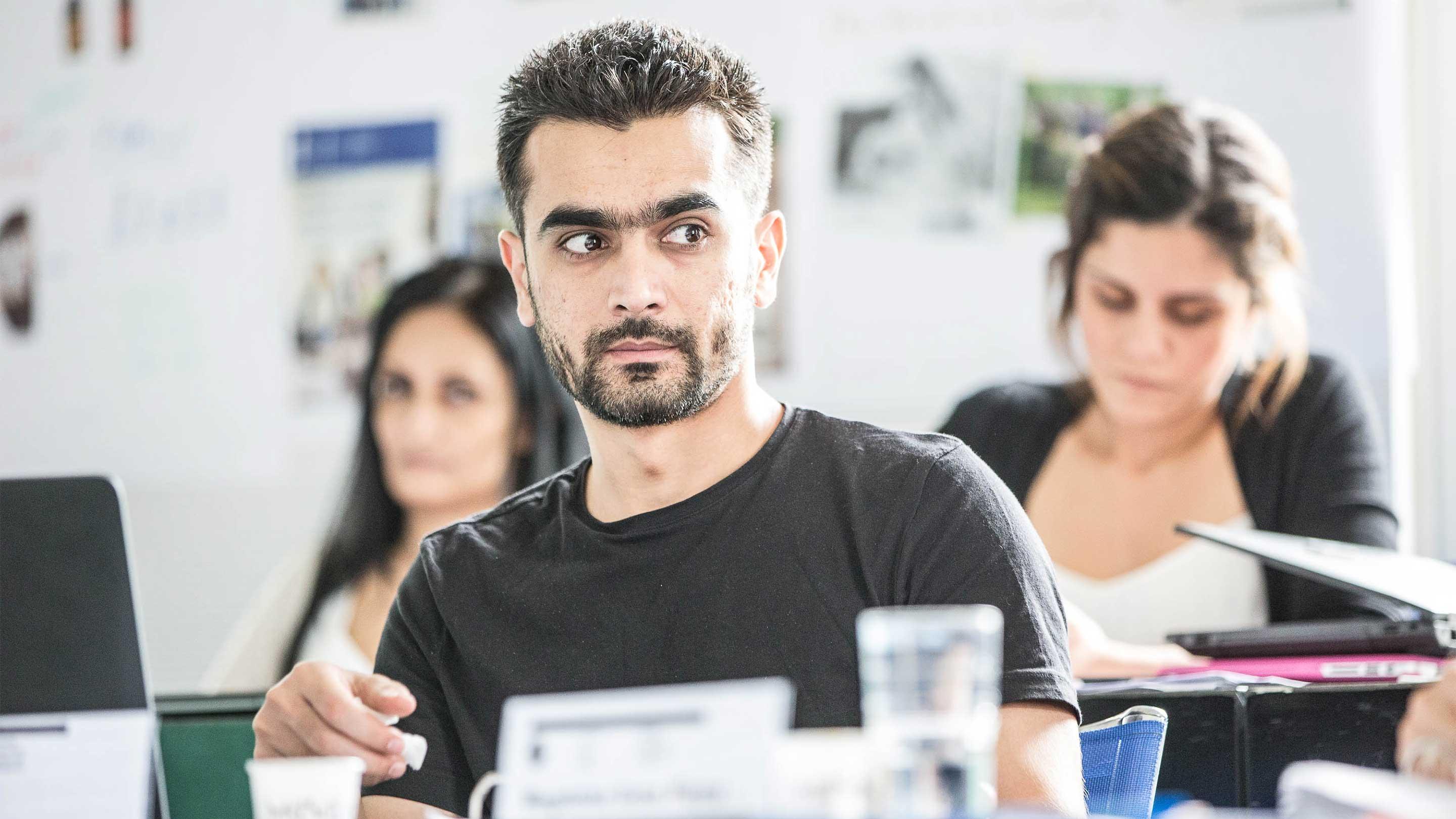 Ramin Satary, an Afghanistan citizen who has worked for the ICRC (International Committee of the Red Cross) for 10 years, earned his Master of Advanced Studies in Humanitarian Logistics Management (MASHLM) degree from the USI Faculty of Economics in September 2018. His thesis "Optimization of Transport Network of Food Supplies for International Committee of the Red Cross (ICRC), Yemen Delegation" won honourable mention for the best master's thesis in humanitarian logistics and supply chain management awarded by the HUMLOG Institute.
The thesis is about an actual and practical problem in humanitarian operations. After the 2015 conflict in Yemen, the need for assistance increased markedly in the whole country. To meet the demand, ICRC receives 80% of its assistance items from regional and international suppliers and distributes it to different affected destinations. The ICRC supply chain faces a number of challenges from point of supply to point of demand including port congestions, last minute changes in operations due to conflicts, need for approval of each single transport movement from many involved parties, and limited storage capacity in transit or hub warehouses.
Satary undertook an enormous amount of work to collect and analyse data from the ICRC field supply system database and import and export Logistics tools, generating 100,000 supply scenarios, detailing the amount of supplies procured, received, and distributed in 2017 and 2018 by the ICRC in Yemen. His main focus was to plot the entire transport network of food supplies of the ICRC, so that he could visualize, evaluate, and highlight the possible optimal routes for the food pipelines in 2017 and 2018. This was done through a simple optimization model using Excel spreadsheets, as Excel is common and accessible to all Logistics staff in the field.
Ultimately, Satary determined a cost-effective and timely solution to transport food kits to Yemen and distribute them to beneficiaries. The overall result explored and identified the optimal routes and the specific routes and destinations which had the greatest impact on transportation cost. Satary's optimization model gained a total transport cost saving of 32.32% (2017) and 32.06% (2018).
***
The HUMLOG Institute is a joint institute between Hanken School of Economics and the National Defence University of Finland (NDU) and is located in Hanken, Helsinki (Finland). It acts as a focal point for international researchers and practitioners to conduct high-quality research on logistics and supply chain management in the humanitarian and development context.